Finally! A Fully Developed Leading Indicator for Trend Catchers...
The Power tool to accurately identify Trend Reversal!
FORGET about useless, over-priced and under-performing robots..
FORGET about slow and lagging indicators..
FORGET about trading courses and expensive seminars...

In fact, forget ANYTHING you know about Forex trading and listen very carefully!
What I am about to show you is one of my secret BLUEPRINT I used to trade FOREX for the past 12 years.
This blueprint that helped me earn high 5 figure profits per month trading on all the major FOREX pairs!
With trades like these making $1,532 or even $3,801 in mere few hours:
Our Users are extremely happy with the results!
Please read through very carefully.. because it will change your life!
Have you ever felt lost among all the indicators, studies and patterns out there?
Unable to figure out which one to use right now, and how to combine all these tools into one solid conclusion - buy or sell?
You are not alone.
8 years ago I was exactly like you: I was reading a lot about technical analysis and was utterly fascinated about it. The idea of making money from anywhere in the world, without a boss telling me what to do and when to do it, and having no limits on my growth and salary were very attractive to me.
I worked as a waiter back then and the salaries traders were earning seemed like a dream!
I started to learn, and I took it very seriously. I read just about any book I could lay my hands on, watched webinars and bought dozens of courses.
From John Murphy's classical 'Technical Analysis of the Financial Markets' to W. D. Gann's controversial books - I read all of them.
.. And thought I know how to trade. After all, I learned so much I figured I must trade well.
But an interesting phenomenon began to occur to me...
The more knowledge I had, the less practical my knowledge was. I was using 7 indicators on each chart (RSI, MACD, CCI and then some), trading various patterns and drawing trend lines - and couldn't reach a decision!
Each analysis tool told me a different story - and I couldn't reach a profitable and solid conclusion.
Even when I did reach one I was trading with doubts and fears.
I was not confident in my trades, and as a result my performance suffered: I closed trades early before they could turn profitable, and didn't close trades when they were losing, even when losses got to thousands of dollars.
Painful, I know.
I thought about giving up several times. My friends and family told me to give up after spending almost 6 months and getting NOWHERE. They said that maybe I just don't have 'it', that trading knowledge is something you are born with. Luckily for me, I was determined to succeed and did not quit.
Then I Met the Master Trader..
Something incredible happened to me.
I actually met a trader, and not just a trader - an elite trader that is very good in his craft. He says it was just
luck.. I say it was destiny.
This guy wasn't especially smart or educated (in fact he didn't even finish high school - dropped out at 16), but he just had this magic touch when it comes to trading. You know these guys that just seem to know what the market will do? That's the kind of guy he was.
I remember sitting in his trading room one day.. with his 6 LCD screens watching multiple markets and charts and a TV showing Bloomberg, and..
He Made $1,217 in
10 Minutes!
Now this is not one of these typical exaggerated guru claims.. 'I made $123,457,951 in 15 seconds in the FOREX market.. '. 99% of the so-called 'gurus' can't make money in trading and never could. They just want to con you from your money by selling you their robots.
I saw with my own eyes how he made these profits.. and let me tell you something: seeing it in your own eyes.. really makes you believe. That was just amazing.
And I knew I just have to get him to teach me.
He was a bit reluctant at first. He was making so much money in trading that wasting any time on teaching would be a net loss and a waste of his time.
But I was very determined and eventually managed to convince him. For the extreme fee of $5,000 each, he agreed to teach me and 3 more friends his trading method for 6 months, and grant us access to his trading room.
The price was high, but I had total faith in this guy. I knew I would return the investment. And I thank god for my decision every day!
This Was the Best Investment
Of My Entire Life!
This guy taught us EVERYTHING.
From identifying entries, to confirming the signals, spotting and taking advantage of special profit opportunities, to stop loss and risk control. He showed us the special indicators he was using to create these MASSIVE profits. All the secrets were spilled.. not to mention that we were in his trading room, seeing him trade in real time!
Finally all the pieces came together and I started seeing the big picture. I understood my past failures and could see the underlying reasons behind them. I realised what actually WORKS and what doesn't. My profits began soaring and my confidence in my abilities was getting high...
6 months later - I was KILLING it.
I started taking trades like these on a daily basis. It wouldn't even matter to me if the market was not trending. With this strategy, I knew how to exploit ranging (choppy) markets as well!
I must say that without this course, I would probably still be working at my boring job (or some other boring job, for that matter) and would never be able to experience true freedom. Today I live the live of my dreams.
I can afford pretty much anything. I take vacations whenever I want, I dine whenever I want, and I never care about price anymore. All that thanks to this amazing bootcamp.
This Strategy Will Help Plenty of Traders Regardless of Experience
I see many people trying to succeed in trading and losing big money - both at the market, to brokers and to all lousy systems that are marketed today. And I have decided to share the trading method with you so you could profit as well!
I have decided to share this immense method with you, so you can reach the magnitude of profits I extract from the markets.
I am so proud to share with you...
Super Forex Launcher
Now is your chance to enjoy this superb trading method, that includes:
3 ULTRA-Accurate
Bullet-Proof Indicators!
The Super Forex Launcher includes 3 professional, custom-built indicators for your MetaTrader.
These indicators are the result of years of experience and trading and most importantly - they work!
The 3 indicators are not some random junk sold today.. they are indicators that I use to trade day in and day out, and have proven as profitable for 6 years straight. In fact, I have never had one losing month trading this system!
Each indicator takes care of a different angle of the market, so you see the big picture and trade with high-precision signals:
Launcher TRX Indicator ®
You will use the Launcher TRX to identify the phases of the market and confirm your signals so they are ultra accurate and profitable in any market condition.
Launcher Insight Indicator ®
The Insight indicator will give you the insider knowledge about what is happening 'behind the curtains' of the market: buying\selling pressure, volatility changes (even before they happen), and volume trends (that give you super-early exit signal before the trend is starting to reverse).
... Launcher Secret Indicator ...
Leading Signals that Keep You Ahead of the Crowd
The Super Forex Launcher gives you ONLY leading signals.
So if you're looking for the stupid trend-following systems, you have come to the wrong place.
This system is designed specifically to identify reversal points at the exact peaks of the market. We do not simply follow trend, we predict trends - and take action.
If you'd ask what is the secret of professional traders, this is by far their most prominent edge over normal, losing traders. By entering at reversal points these pro traders limit their losses considerably and take trade with very small stop loss.
This allows them to take bigger positions and earn SUPER SIZE profits!
This trade alone created +202 pips, that is equal to $2,020 in 1 day!
Do you see how you already beginning to want this?
The Super Forex Launcher
Check out why the system is so easy to use:
We have simplified the system as much as possible - so even a complete beginner can trade it and earn his living in trading!

Full user guide teaches you how to trade the Super Forex Launcher and covers any angle of the system!

Responsive Support to assist you in making the most of the Super Forex Launcher! And if you still cannot install it, we will remote install for you to make sure you have this powerful system running in no time for you!

Built-In Risk Management so your risk is low and constantly limited. Our system makes sure you never take big risks and maximize your gain!

Automatic Money Management so you don't need to calculate anything manually. The indicators automatically calculated the amount to risk in each trade, so your drawdowns are super small.
After learning the Super Forex Launcher system you'll generate trades like these with confidence. It will become easy and easier with practice!
Sorry! You won't become a Millionaire Suddenly.
Now listen very carefully:
I won't tell you that you will make millions using this system, because frankly I don't know. Some people are just not good for traders, they have mental issues and an internal desire to gamble. These people will never succeed in trading unless they can have better self-control and discipline. If not, it's a lost cause for those folks.
In all honestly, there's not much anyone can do for those traders who are inclined to gambling.
What I do, is to give you a consistent method that if you execute, you will generate profits - PERIOD.
You really just need follow the system and execute with discipline.
Get the Insider Secrets
on the Market!
The Super Forex Launcher indicators show messages in human
language that are easy to understand, and give you priceless
insight on the market:
You get priceless information about the volume trend, market
condition, buying/selling pressure and have an enormous edge
over 99% of the other traders.
Your competing traders are already using it... can you afford not to?
Once you have this accurate insider knowledge it is easier to get
moving and take the decision.
People who don't know these 'behind the scenes' secrets on
the market are leaving tens of thousands of dollars on the table.
I hope you are not one of them.
Super Forex Launcher ®


Was Created BY Traders, FOR Traders!
Unlike 99.997% of the systems out there, the Super Forex Launcher
is not some system compiled by some unknown programmer.
This system was traded, tested and proven by real life traders.
It is proven to work for years of trading!
The Super Forex Launcher is a real system traded by real traders,
so you are joining a successful family of traders.
With Super Forex Launcher, trades like this will also become yours.
Extremely Tight Stop Loss as Low as 10 Pips!
The Super Forex Launcher uses extremely tight stop loss,
sometimes even 10-15 pips(!) to ensure that you trade
with risk as low as possible!
We know you hate all the trading systems with 200 pips stop
loss and 25 pips take profit, which end up wiping your entire
monthly profits with one losing trade, and are pleased to say
our system always uses take profit at least twice our stop loss.
This means that you trade with low risk, and your gain is superb!

See for yourself:
Risk is low, and Reward is enormous - so you have a long-term winning system!
Here's another trade with tight stop loss:
The Stop Loss also automatically adapts to changing volatility
so it can be used in many markets and phases. In fact, if you
trade with 99% of other systems so will have a much bigger
stop loss and lose money.
It Doesn't Matter
Which Broker You Trade!
As long as your broker supports the MetaTrader platform,
you can profit with this system.
Our tools are easily installed to your MT4 trading platform
and you could be trading and making money with them in 10 minutes.
The Super Forex Launcher is super easy to install and requires
no technical experience or knowledge.
I am not exactly the technical master myself and still managed
to install this system with no problems.
On top of that, you will always have access to our top support
team to assist and help so we are sure you will install and profit from it easily!
Once you invest in The Super Forex Launcher you will instantly
be able to download the entire package- even if it's the middle of the night.
Trade on ANY Currency,
on ANY Chart,
and on ANY Session!
The Super Forex Launcher creates profits on any currency,
any chart and any trading session. Whether you trade the Asian
session or trade only the AUD\CAD 2 hours in the morning, it
doesn't really matter...
What matters is the Super Forex Launcher will generate
profitable signals for you, on each of the pairs you trade.
Using our undisclosed algorithm our indicators automatically
adapt to any currency and find the most unique and accurate
trading signals in it.
Want to trade AUD/USD?
No problem.
Here's an example trade of Mike (thanks for sharing it with us):
Works Really Well in
Stocks and Commodities Trading!
The Super Forex Launcher generates insane profits in
Stocks and Commodities as well. This is the ultimate
proof that our trading system is truly profitable and reliable.
"Okay, I Want In!
But What About the Price?"
I know what you're thinking...
If these guys spent thousands of dollars on this course,
surely this is going to cost A LOT... Maybe two, three, four thousand?
And you're right... If we wanted to we could sell it for a lot more.
And not because it's profitable... not because it's quick...
not because it's SIMPLE...
But because it works.
We thought about $297 as a price most traders could get
back within a few days, but then we remembered our
days at the beginning. Struggling to "crack the code" and
to finally start making money in trading.
We could never afford such price then.
And then we realised, we could offer you this amazing
tool for a one-off discounted cost of only $87,

We understand that with such an enormous discount,
they're going to sell out FAST...
So we're not too worried about the low price.
The good news is that since so few people are
getting their hands on our superb trading system...
You don't have to worry about us saturating the
market and ruining your money making potential.
Think about it - is spending 24 cents per day, for the
next year a too big investment to change your life?
For just ¢24 per day you could lay your hands on a
professional tool that I paid $5,000 to learn!
There's no decision here: if you are a smart businessman
(and I think you are), you'll see how this is an amazing
bargain and take action! And there are NO MONTHLY costs,
no hidden fees - this is a one-time purchase only.
Most indicators today are sold for $100, even $200 each -
now you have a chance to get 3 hardcore, professional
trading indicators for only $87.
That alone is a HUGE discount!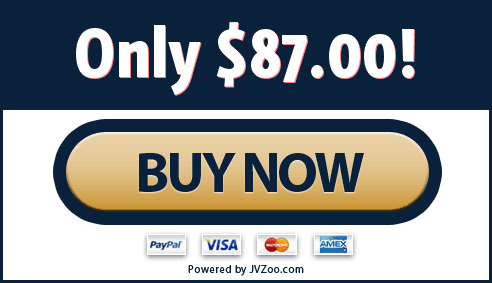 Now It's Your Turn
To Make the Decision!
Do you wish to start trading profitably?
Do you wish to earn an extra-income of $2,000, $4,000 or even $10,000 per month?
Do you want to take control of your trading and start winning consistently?
Do you want to reach financial independence and generate your wealth NOW?
If the answer is YES, then it's time to take control of your destiny!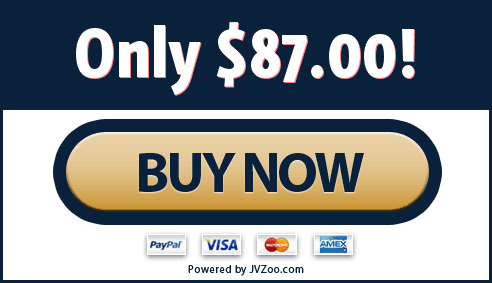 This is serious, you've now seen what the system can do for you,
it's time to "start the ball rolling" on your new trading path!
Are you going doing what you've been doing in Forex
(wasting money on bad products and losing money in your account)?
Or are you going to finally step-up and start to...
It's not a joke anymore!
You need to think like a professional if you're going to trade like one!
And if you are still thinking that you can figure this out on
your own, maybe you can... But I know one thing for sure...
it will take you plenty of time to have this figured out.
And time is an irreplaceable commodity. Once it's gone, it's gone.
So are you going to waste more time or get a proven working
system that will immediately go to work for you?
You have to decide on this now.
For the smart trader and smart businessperson, they will
also trade money for time.
That's why we are all in business... to use money to make more time.

And certainly not the other way round... it's crazy to use time to make more money.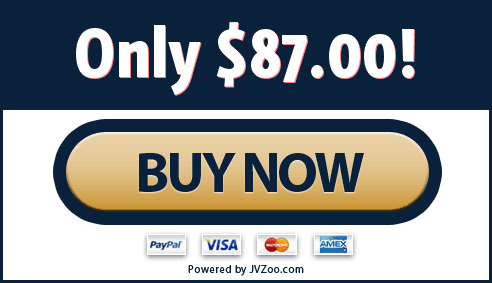 But to get this, I'm going to make the decision an
absolute no-brainer for you...
Super Forex Launcher comes with a power BUY/SELL Indicator
that will show you exactly when to buy and when to sell.
This Indicator takes away 95% of the thinking and makes
your trading very systematic and mechanical.
As it currently stands ...your days in Forex are numbered!
You are still searching for a solution in Forex.
If you don't take action now, it's likely you will go back
to losing money on Forex. Don't let that happen.
The search is over... that is if you take action right now.
In other words – unless you take action and change something
now... you're never going to make it.
Do you really want to carry on being a losing trader
– trying to justify to your friends and family why you
STILL haven't struck it rich in Forex yet?
Or are you going to finally step-up-to-the-plate,
grab this one-time opportunity...

and click the 'DOWNLOAD NOW' button below!
There are no refunds and all sales are final!
Just to be absolutely clear... there's no refund for any reason.
Do you think you will ever graduate from High School or
your university if they offered a money back guarantee?
Money Back guarantee makes you quit easily.
We made the price this low so that this becomes a
no brainer decision for you and we also do not want
the hassle of dealing with tyre kickers.
We are sure that if you have read until this point, you are serious and you want to make a lasting change to your financial journey.
We have shown and proven to you the effectiveness of the Super Forex Launcher and we believe that you have what it takes to succeed with this system.
There are no refunds and all sales are final.
If you are unsure, please do not proceed.
Although this is almost surely the best decision you can make in the trading world, think carefully.
We will not entertain any refund request for any reason.
This is a one time payment with no license restrictions.
---
Frequently Asked Questions
Why No Refunds?
The Forex Industry offers no refunds too generously to entice traders to make spontaneous decisions. It's really a marketing trap. And that's one of the main reasons why traders fail. Traders feel that they can quit and switch to another product more easily. And that's why it's no refund for us here. We want you to be committed to this decision and not take it lightly. If you cannot make this commitment, then please do not invest in this offer. You are not ready for it.
Can I profit with the Super Forex Launcher if I did not trade Forex before?
Of course. The Super Forex Launcher can be used by both professional traders and beginners. Our user guide explains anything you need to know about our system with screenshots.
Do I need to pay a monthly fee to use the Super Forex Launcher?
Not at all. This is strictly a one-time purchase, no hidden fees.
Will I receive support for my system?
Absolutely yes. Our support team is here to assist you in any possible way, in installing, trading the system and in general trading questions.
On what trading platform will the Super Forex Launcher work?
The Super Forex Launcher works on the MetaTrader 4 trading platform.
How can I purchase the Super Forex Launcher?
You can purchase the Super Forex Launcher via Credit Card, and PayPal.
Do the Super Forex Launcher use a Stop Loss?
Absolutely. The Super Forex Launcher always uses a stop loss and it is a very small one.
Why are you selling the Super Forex Launcher if it is so good?
The Forex market is enormous and even if 1,000s of traders trade my system it would not affect its performance.
Does the indicators repaint the past?
Absolutely NOT. Our indicators never repaint the past, and all the signals the indicators generate are final and do not change.
How much money do I need to get started?
Some brokers allow you to trade with as little as $100.
Does this system work best during a particular session or a particular market?
No. This system can be used anytime, 24/7 and it works in any market conditions. And the BEST part, it works with any Forex pair. That's really in the end a sign of a robust and powerful system.
Does Super Forex Launcher Work on Mobile Devices?
No. You will need a proper computer or laptop.

Is this Super Forex Launcher a "robot"?
No, this is a manual trading system. The system will provide you with buy and sell signals. The system shows to you when to enter the trade.
Do I need a VPS for the Super Forex Launcher to work?
No. It's not required as you won't be trading 24 hours. And this system is not automated.
You just need your computer to start trading whenever you want to trade.

I am a novice Can I use this system?
Absolutely! This system is easy to both by beginners and advanced traders.
No special knowledge required at All!

I am emotional, does this system help me to trade?
This system makes this a really easy decision by taking emotion out of the equation
– it gives you clear visual signals, all you have to do is to copy our signals on your account.

Can I get started with a demo account?
Yes, you most definitely can. It's your money after all and you have to make the decision you are comfortable with. Get started with demo account first. This can be a great way to get familiar with the system.

Will I need to buy any other software or charts to use this system?
No, this system includes everything you need. Just install it in MT4 and start enjoying better and more consistent trading results.

Do I need special software?
All you need is Metatrader 4 on your computer. This is offered by almost every Forex broker for FREE.

How many accounts can I use Super Forex Launcher with?
As many as you want. There is not a limit to the number of accounts you can. Essentially, it's unlimited accounts.

What about updates?
Your one-time purchase also includes unlimited updates.

What's minimum account to get started?
You don't need a big account to get started. That's the beauty of trading with Super Forex Launcher.
You can get started with as little as $100

How do I install Super Forex Launcher?
Super Forex Launcher comes with a simple manual that walks through the installation process. It is as simple as copying a few files from one folder to another on your computer.
Does the Forex Super Launcher Indicator let me know when to buy?
The Super Forex Launcher Indicators will have a buy or sell arrow when it's time to pull the trigger. However, you will still have to use your best judgement to see if it's a trade you want.The Indicator makes trading a lot easier and you STILL have full control on trading decisions.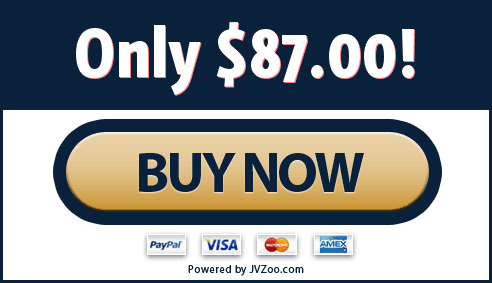 U.S. Government Required Disclaimer - Commodity Futures Trading Commission Futures and Options trading has large potential rewards, but also large potential risks. You must be aware of the risks and be willing to accept them in order to invest in the futures and options markets. Don't trade with money you can't afford to lose. This is neither a solicitation nor an offer to Buy/Sell futures or options. No representation is being made that any account will or is likely to achieve profits or losses similar to those discussed on this web site. The past performance of any trading system or methodology is not necessarily indicative of future results.
CFTC RULE 4.41 - HYPOTHETICAL OR SIMULATED PERFORMANCE RESULTS HAVE CERTAIN LIMITATIONS. UNLIKE AN ACTUAL PERFORMANCE RECORD, SIMULATED RESULTS DO NOT REPRESENT ACTUAL TRADING. ALSO, SINCE THE TRADES HAVE NOT BEEN EXECUTED, THE RESULTS MAY HAVE UNDER-OR-OVER COMPENSATED FOR THE IMPACT, IF ANY, OF CERTAIN MARKET FACTORS, SUCH AS LACK OF LIQUIDITY. SIMULATED TRADING PROGRAMS IN GENERAL ARE ALSO SUBJECT TO THE FACT THAT THEY ARE DESIGNED WITH THE BENEFIT OF HINDSIGHT. NO REPRESENTATION IS BEING MADE THAT ANY ACCOUNT WILL OR IS LIKELY TO ACHIEVE PROFIT OR LOSSES SIMILAR TO THOSE SHOWN.
No representation is being made that any account will or is likely to achieve profits or losses similar to those shown. In fact, there are frequently sharp differences between hypothetical performance results and the actual results subsequently achieved by any particular trading program. Hypothetical trading does not involve financial risk, and no hypothetical trading record can completely account for the impact of financial risk in actual trading. All information on this website or any e-book purchased from this website is for educational purposes only and is not intended to provide financial advice. Any statements about profits or income, expressed or implied, does not represent a guarantee. Your actual trading may result in losses as no trading system is guaranteed. You accept full responsibilities for your actions, trades, profit or loss, and agree to hold SuperForexLauncher.com and any authorized distributors of this information harmless in any and all ways. The use of this system constitutes acceptance of our user agreement.
This site and the products and services offered on this site are not associated, affiliated, endorsed, or sponsored by Google, Paypal, eBay, Amazon, Yahoo or Bing nor have they been reviewed tested or certified by Google, Paypal, Yahoo, eBay, Amazon, or Bing. The typical purchaser does not make any money using this system. SuperForexLauncher.com does not guarantee income or success, and examples shown in this presentation do not represent an indication of future success or earnings. The company declares the information shared is true and accurate.